Several times a year, tips regarding fraud, mistreatment and bullying of seniors are published on the Senior-Aware website. The goal is to provide additional information to complement the information sessions and reach a wider audience. Senior-Aware tips provide solid and reliable information that is useful to seniors and those close to them.
E-mail phishing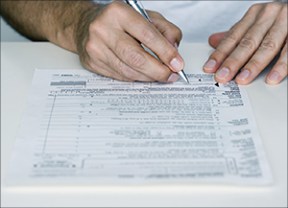 At 80 years old, Irene is excited to use her new computer to keep in touch with her family. One afternoon, she receives a message that seems to be from the CRA claiming that she is entitled to a significant tax refund.
The email includes a link to a website asking for personal information, including address, date of birth, and banking information, so that the money can be direct-deposited into her bank account. Irene doesn't remember giving the CRA her new email address and is surprised that the CRA is contacting her. What's more, she has never qualified for similar tax refunds in the past. However, Irene is still getting used to her computer, and assumes that since the email is addressed from the CRA it must be real. She follows the link and fills out her personal information.
Does this scenario sound familiar? Every year, Canadians lose millions of dollars to email phishing scams that result in identity and financial theft. Beware of emails claiming to be from the CRA. The CRA never requests personal information of any kind from a taxpayer by e-mail. Delete phishing emails and do not click on any links; they can carry harmful viruses that can infect your computer.
When in doubt, ask yourself:
Am I expecting additional money from the CRA?
Does this sound too good to be true?
How did the requester get my email address?
Remember if it sounds too good to be true, it probably is.
Source : https://www.canada.ca/en/revenue-agency/corporate/security/protect-yourself-against-fraud/fraud-scenario-e-mail-phishing.html
Archives